Find your healthier life!

Medical Weight Management is an integral part of vitality and health. Our programs are scientifically designed and physician supervised to meet the needs of each individual. Our physician will work with you to make exercise an enjoyable activity and a vital component of your daily routine. Our mission is to help you safely achieve your weight loss goals and give you the tools you need to maintain this weight loss for life.

Find your radiance!

Discover the beauty of VelaShape™, the first FDA-approved Cellulite treatment! Results include gradual smoothing of the skin's surface, a noticeable reduction in cellulite, and circumferential reduction and reshaping of the treated area. All treatments are supported by science and backed up by studies published in the medical literature. With our help, you lose weight, feel great, and achieve fulfillment!

Find your beauty!

Rejuvenate yourself today! Look and feel radiant, without surgery. Our medically supervised treatment plans go beyond traditional med-spas to offer a comprehensive medical and holistic approach to health and beauty. We combine FDA approved treatments with innovative technology. Our experienced physician will improve your appearance, your self-esteem, and sense of self-worth.
Nutrition & medical counseling

SF Vitality MD provides one-on-one nutrition coaching tailored specifically to you and the needs of your body!

Individualized treatment

Our medically supervised weight management program closely monitors and assesses your physical and emotional progress towards better health and well being.

Certified health coach

As your health coach and lifestyle partner, Dr. Alexis Karstaedt will empower you with the tools needed to make positive changes to live a happier, healthier life.
Lifestyle modification

We individualize each patient's weight loss program to encompass healthy eating, exercise, stress management, sleep hygiene, supplements and, if necessary, appetite suppressants.

Top-notch equipment

Syneron's unique and proprietary elōs technology cleverly combines bipolar radio-frequency with optical energies, providing deep dermal penetration for a more effective treatment.

Medical physician

All medical procedures are conducted by our licensed and trained medical doctor, Dr. Alexis Karstaedt.

Dr. Karstaedt is passionate about creating a healthier life for you.
She appreciates the challenges that her patients face and the difficulties they have in achieving optimal health in a positive way. Her "can do" spirit keeps her excited about life and her passion for health is contagious.

She loves coaching people to success and will be there for you every step of the way. You can count on her to "walk her talk" every day: she practices what she preaches.
Make an appointment
Medical Weight Loss
Our success in weight management results from the individual attention we give to our patients. The exact program that we provide for you will depend on your weight loss goals, current lifestyle, existing medical conditions and other factors that are unique to your situation.
Conventional low-calorie food plans are for the patient who enjoys cooking and preparing meals, our trained physician will personalize a low-calorie plan that will fit into your lifestyle.
An appetite suppressant is designed to reduce your feelings of hunger or to make you feel full sooner. Their greatest benefit is seen when used as a part of a comprehensive treatment that involves diet, exercise, and behavior modification.
The OPTIFAST Program is a medically supervised weight management program that closely monitors and assesses your physical and emotional progress towards better health and wellbeing. The OPTIFAST meal replacements narrow your food choices, helping you work towards weight loss and management by controlling the amount and types of food you eat. OPTIFAST has been used by over a million people worldwide since 1974, providing long-term experience and proven success.
OPTIFAST Meal Replacement

Medical Supervision

Lifestyle Education

Counseling

Ongoing personalized support

Long-term Maintenance

Anti-obesity medications

Conventional Low-Calorie Plans
Lifestyle Physician
At South Florida Vitality MD, you will be encouraged by our physician and certified health coach to make changes to your lifestyle.
We know that most effective way to make lasting changes in your life is to start small. You will be encouraged to make simple, realistic changes as needed. Changing just one behavior at a time can lead to lasting changes in your life, and is much less intimidating than attempting to completely change your current lifestyle. The foods you eat, the amount of sleep you get and your exercise habits can all influence your weight and overall health.
Lifestyle behaviors include:
Sleeping patterns

Eating tendencies

Level of physical activity

Stress management practices

Hydration habits

Positive mindset development

Your mood
Anti-aging Treatments
Anti Aging treatments are non surgical and designed to enhance the beauty of your face and skin. All treatments performed by Dr Karstaedt, who has been extensively trained in the administration the products.
Botox is a protein derived naturally that helps to relax muscles that create wrinkles on the face. It is injected into the muscle by our trained physician.
Dermal Fillers (Juvederm & Restylane): Fillers are gels made of substances found in natural skin, including hyaluronic acid. These substances reduce in aging skin which leads to decrease hydration and volume loss including the "parentheses" lines around your mouth.
Body Contouring
VelaShape® is a non-invasive body contouring treatment for circumferential and cellulite reduction. VelaShape enables you to safely achieve a toned, contoured and well-shaped body in typcially 5 treatment sessions making you look and feel more youthful. VelaShape provides results without downtime or significant discomfort. VelaShape uses vacuum technology to manipulate your skin while infrared light (IR) and bi-polar radio frequency (RF) energies will gently heat fat cells and surrounding tissue. Most patients see gradual and cumulative results throughout the treatment regime.
At South Florida Vitality MD, you will receive a treatment plan addressing your nutrition, hydration and exercise, all are essential elements needed to enhance the Velashape results.
Treatment areas include:
the neck (under chin)

arms

thighs

buttocks

flank

abdomen
Laser Hair Removal
Founded in 2000, Syneron is a very well-known company now operating with the Candela brand. This laser has proprietary elōs technology (electro optical synergy), which combines Bi-Polar Radio Frequency (RF) technology with that of optical energy. Our Syneron lasers are used for the following applications:
Hair removal, all skin types

Skin tightening with Refirme, most effective non-invasive treatment to tighten skin without surgery

Skin rejuvenation which addresses dark spots and other skin flaws
ALCAT Testing
Common, everyday problems like migraines, aching joints, fatigue, gastrointestinal disorders, eczema, hyperactivity, ADD, asthma and even obesity have been linked to food sensitivity and chronic activation of the immune system.
The Alcat Test measures cellular reactions to over 450 substances. A small sample of your blood is sent to the ALCAT laboratory overnight. The white blood cells are tested against foods and other substances in a process known as flow cytometry and cell impedance methodology. After testing, the results are presented in a clear and easy to read color-coded format.
Food Sensitivity Testing

Test Results Review

Rotation Plan Review

Symptom Checklist

Health History

Customized Meal Plans

Free Copy of Best Seller: Your Hidden Food Allergies Are Making You Fat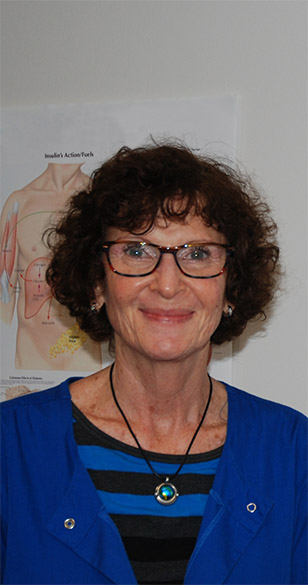 {{{contactInfo}}}

{{{footer}}}